Hey there! This post may contain affiliate links. As an Amazon Associate, I earn a teensy commission from qualifying purchases when you buy through these links (at no additional cost to you). For more info, please check the full disclaimer.
What's better than ending a stressful week with some Sunday self-care? Yes, taking time out for yourself is undoubtedly difficult! But women need to be in a healthy state of mind and become emotionally stronger to overcome huge problems in their daily routine.
As a woman, your job is certainly tough. You work so hard every day. You have to balance both work and personal life at home, which can be draining and overwhelming.
So taking out some time for yourself is essential to maintain your sanity and be healthy.
Self-care is all about recharging for the next busy week and restoring your mind and body. It's the best way to take a break from all the hustle-bustle around you.
Self-care techniques focus on uplifting your spirits, reducing anxiety symptoms, and rejuvenating your mind, body, and soul.
Let's go through the best Sunday self-care ideas for night and day to get you ready for a new week!
Best Sunday Self-care Tips For You
You have your precious 24 hours, so don't waste them; instead of wasting your time, you should try these 15 exciting self-care Sunday ideas listed below.
1. Eat a home-cooked meal
If you spend most of your week eating junk food or outdoor meals, then this Sunday self-care tip is for you.
Food plays a vital role in your physical and mental wellbeing. As a woman, you work hard so you must ensure you eat nutritious foods. Eating junk foods every day can wreck your hormones and lead to digestive issues like heartburn.
So instead, try to cook yourself a healthy lunch and dinner. Use fresh vegetables to get sufficient nourishments and add raw fruits to your salad. You can also experiment with new flavors or cook a traditional family dish to lose yourself in the warmth of nostalgia.
Read More: 10 Terrible Foods That Cause Hormone Imbalance
2. Write in a journal
Writing in a journal is also a wonderful Sunday self-care activity. Writing about your feelings and your life can be beneficial for your mental health. It helps you release anger, frustration, and negativity by forming it into words. Your writings can help you analyze your emotions and figure out what triggers you.
Journal writing is a great Sunday self-care idea for getting rid of anxiety and stress. It makes you feel light and gives your mind new dimensions for seeing things. Writing in a journal is like preparing yourself to learn new things.
Need some ideas to get started? Here you go:
Write about your day or how your week was
Note down the things that have disturbed you
Make a list of 5 things you're grateful for every day
Create a list of what you are good at
Jot down your hopes and dreams
Looking for new self-care ideas for the weekend? Check out this list of 15 self-care tips! ❣️🥰️
3. Draw and doodle
Another amazing Sunday self-care idea is doing some art therapy. It's a holistic wellbeing approach that merges creativeness, colors, and artistic techniques with psychotherapy.
Drawing is a unique practice to express your feelings and pent-up emotions. It's known to relieve anxiety and stress. Art therapy helps you explore your emotions and untangle them. It can even make you self-aware of your fears, triggers, and happiness.
Also, you don't have to be an expert for this activity. You just need paper, a pencil, colors and your mind to begin!
Here are a few creative ways to let your inner artist out during Sunday self-care routine:
Make an emotion wheel
Draw zentangles
Make a scrapbook of flowers and leaves
Create a mandala
Do some fingerpainting
Start a daily art journal where you draw what made you happy
Draw things that make you feel safe
Paint what or whom you have lost
4. Apply a face mask
Skincare is crucial, particularly after a long winding week. Although you should have a daily morning and night self-care routine for your skin, some steps are OK to do once a week.
If you are looking for effortless Sunday self-care tips for skin, the best idea is to apply face masks. Many of them won't cost a lot and will give you a refreshed look for the whole week. Plus, they delay facial aging!
Face masks are either available as sheets or liquid. Following are the main kinds of face masks you can choose from:
Clay mask: Best for oily, acne-prone, and combination skin. It absorbs oil, controls shine, and reduces pores.
Mud mask: It's ideal for all skin types. Known to hydrate the skin, balance complexion, and absorb oil.
Charcoal mask: Good for oily and acne-prone skin. It offers deep cleansing to your skin, de-clogs pores, and removes inflammatory agents.
Peel off mask: Best for normal skin. They remove dead skin and promote a healthy glow on your face.
Read More: Top Self-Care Gift Baskets For Her
5. Make a celebration list
What targets have you achieved throughout the week? What were your WINS? Time to create a celebration list!
What's better than ending your week by celebrating your accomplishments! No matter how small or big, wins are worth remembering. This list could also contain what you have achieved in your life.
These are little self-care ideas to remind yourself that you're awesome and doing your best.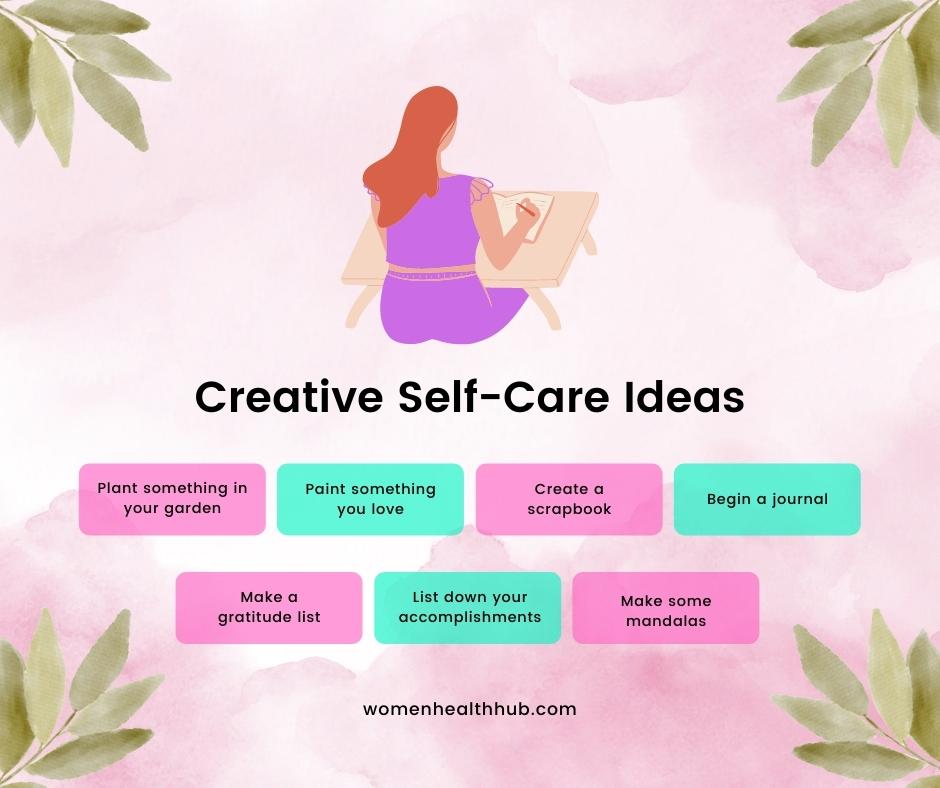 6. Set your weekly goals
During the Sunday self-care routine, you can take some time out and set your weekly goals as well. Attainable targets can help you manage your time wisely and accomplish pending tasks. They also make you more accountable. This practice makes you responsible by disciplining your actions.
And the best hack is by making SMART goals! They will 100% keep you on track and are easily achievable.
If you want to learn exactly how to set up SMART goals, my guide will explain everything. Don't forget to grab free health and wellness goals checklists!
7. Read a self-help book
If you're looking for Sunday self-care tips that would help you grow as a person, what's better than spending your weekend reading!
Reading self-care books has many pros for your neurological health. It's known to improve your problem-solving skills, stimulate your brain, enhance memory, and build self-esteem. You gain lots of tricks and hacks to help you in your life. Experts' advice can develop you intellectually, spiritually, and emotionally.
Research also shows that reading reduces stress by a whopping 68% – so that's a good way to find calm after a tense period and boost your mood.
Read More: 8 Must-Read Menopause Books
8. Watch a movie
Another perfect Sunday self-care night idea is to watch a movie. Did you know that watching movies relieves you emotionally and gives you a chance to release your feelings?
When you watch a movie, you feel all kinds of things like happiness, sadness, thrill, exhilaration, or fear. Some movies can even be inspiring and encourage you to pursue new avenues in life. So they work as a great outlet for pent-up feelings.
Also, a study by University College London and Vue Cinema found that films can improve your focus, memory, and cognitive abilities.
9. Go for a walk
Walking has many benefits for your health. One thing you can do for Sunday self-care at night or day is to go for a walk.
It's among the healthiest exercises for weight loss and strengthening your bones. Walking increases blood circulation and relieves back pain. If you suffer from knee pain, walking can be a great self-care idea. It'll also make you feel stress-free so you'll forget all the bad stuff that happened over the week! After just a 30-minute walk you will feel good and energized.
Additionally, morning walks open your appetite while an evening walk is highly recommended to digest your meals.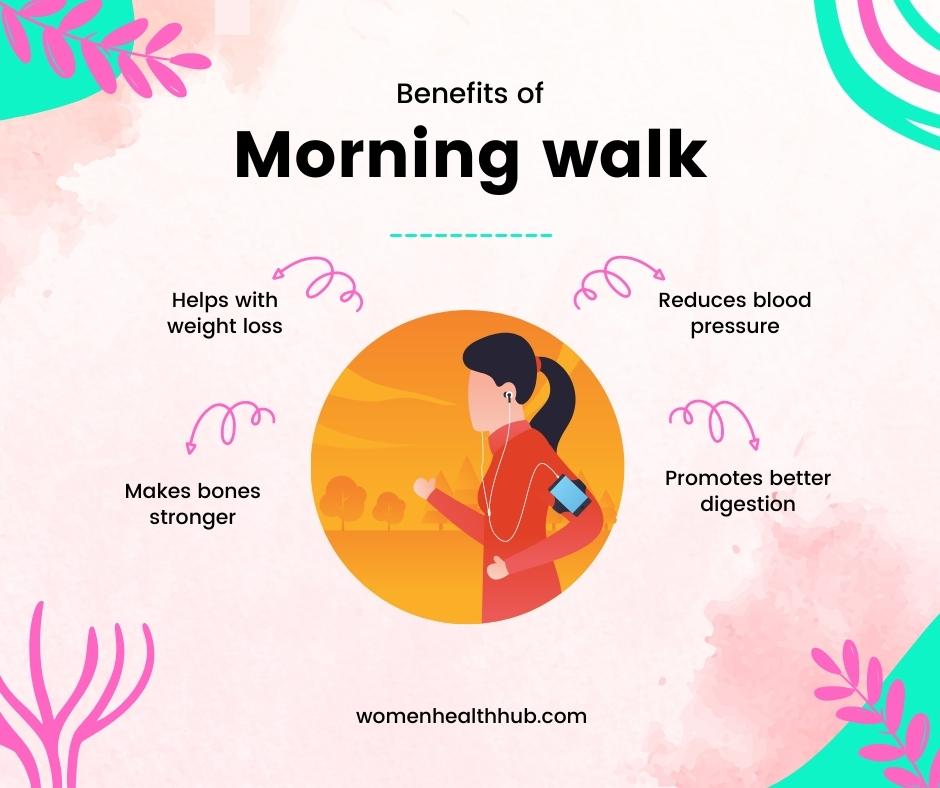 10. Do some gardening
Gardening is a great physical activity that should become a part of your Sunday self-care routine.
It's not just about planting flowers, fruits, herbs, or veggies. Gardening teaches you the significance of nurturing. It's the perfect way to build your focus and dedicate yourself to only one activity at a time. You put your heart and soul into taking care of your plants and only then do they turn into beautiful trees and sprout gorgeous flowers.
Gardening is vital for your mental health. It can help reduce feelings of stress, sadness, and anxiety. Research showed tremendous improvement in mood after gardening because it decreases cortisol and releases endorphins (the happy compounds).
Read More: 30 Uplifting Mental Health Quotes For Self Care
11. Call a loved one
Because of your tiring routine, likely, you don't have enough time to talk to your loved ones.
Thus, another amazing Sunday self-care night idea is to give your mom, dad, grandparents, sibling, or a dear friend a call. Discuss your life, their life, what's been bothering you, and about your work. Talking to loved ones can get rid of accumulated stress and you might come out of it bursting with new ideas!
Also, try to be a good listener. Don't stop someone from venting because it helps them clear off their mind. Avoid giving unnecessary suggestions.
12. Clean your wardrobe
Hey, I know cleaning might be the last thing you want to do on a weekend but it is necessary!
I'm in the habit of ironing my and hubby's clothes for the rest of the week. So when we are in a hurry, we don't have to stress about pressing clothes or deciding what to wear because it's already done!
Having an organized wardrobe can save you hours of worrying about what shirt goes with jeans or looking for that new blouse you bought for the office.
Plus, when you have a messy closet, you are likely to wear the same clothes often. You won't even know what you have unless it's all properly laid out in your sight.
Hence, spend some quality time on your Sunday self-care by taking care of your wardrobe.
Wondering where to start?
You may want to begin little by little, one shelf at a time.
Decide what you want to keep and what you want to give away. Some of them might need a good wash or require ironing.
Then arrange them in order of what you wish to wear first. Hang formal clothes on hangers so they don't wrinkle throughout the week.
Clean your shoes and place them somewhere without dust or dirt.
Spending time on self-care can:
💫 De-stress your mind
💫 Help you relax
💫 Improve sleep
💫 Get rid of heart diseases
13. Organize your kitchen
An unorganized kitchen takes up loads of your precious time, right? You'd find yourself running around searching for spatulas, frying pans, and spoons when instead you could be dealing with more important tasks.
Thus, another Sunday self-care tip for you is to organize your kitchen. Keep your kitchen clean and structured to ensure you can work faster.
You can start by putting groceries in the right place and unpacking the boxed items. Make sure everything is stored properly in the refrigerator, cabinets, or pantry. You may also want to check if all pots, pans, and cutlery are in the right places.
Trust me, your future self will thank you for it!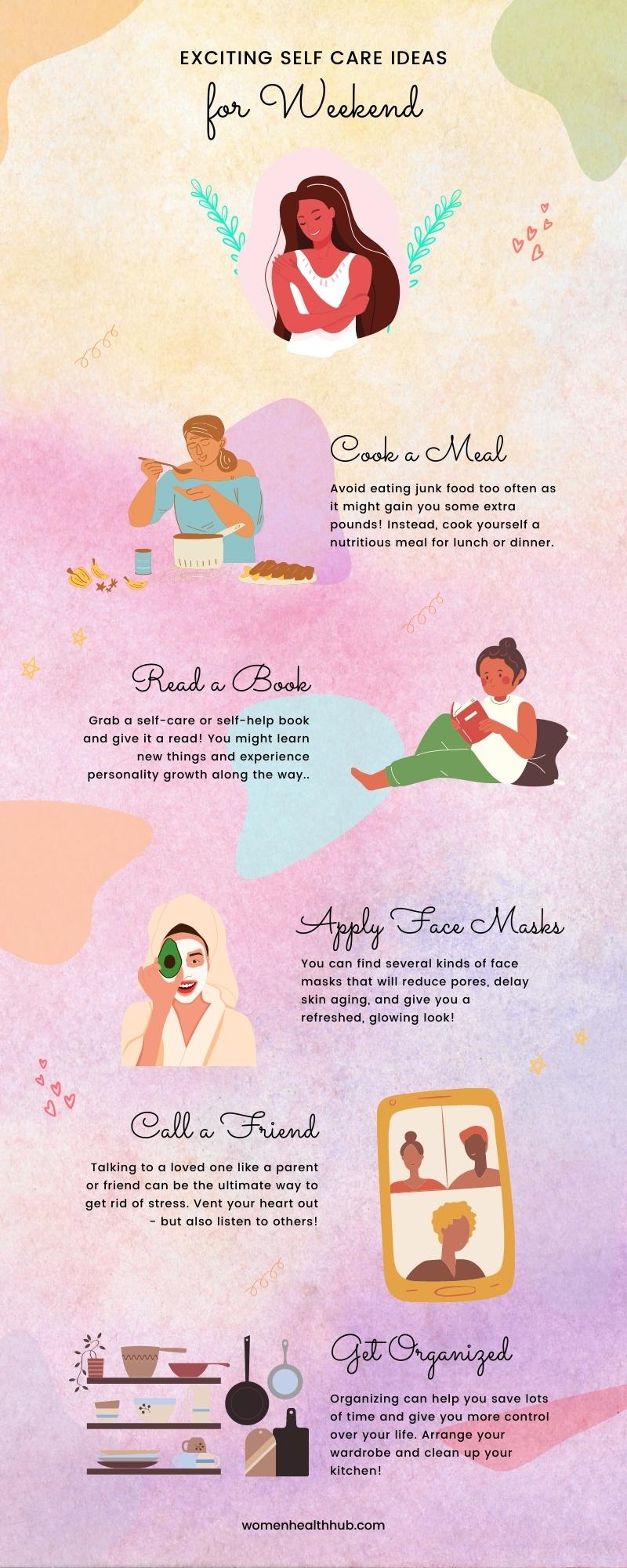 14. Make on-the-go meals for the week
If you work full-time and also have to manage home, I don't have to explain how frustrating life can be! Besides other tasks, cooking can be a real hassle and consume a lot of time. Also, eating out every day can be terrible for your health.
So one good Sunday self-care tip is to reduce the cooking stress over the week and prepare some on-the-go meals for you and your family.
You can wash up fruits and store them in boxes for snacks.
You can stir fry some veggies, boil rice, and make a few lunch boxes for work.
Grab some whole wheat cereals to go sugar-free and have a healthy breakfast.
You can cut up slices of bread and prepare a few sandwiches for your loved ones.
Prepare some heatable pasta for dinner or lunch.
You can also make dips to enjoy with crackers, nachos, etc.
With this amazing Sunday self-care routine hack, you can bid goodbye to tiresome cooking hours when you come home after long work hours.
15. Exercise before bedtime
Yet another important Sunday self-care idea is to do some fitness exercises before bedtime. It helps you enjoy a good night's sleep and wake up refreshed and free of fatigue.
Whether you are into a heavy workout or want to try some light yoga, both are equally beneficial for your mind and body.
Let's check out the best stress-relief poses for Sunday self-care night routine:
Upward dog: This one's super easy and best for beginners. Lie down on your stomach with your palms facing up beside your shoulders. Slowly extend your arms to lift yourself, arching your back inward. Take deep breaths, then lower yourself back.
Seated forward bend: It's a pose good for both beginners and advanced yoga enthusiasts. Sit down with your legs extended in front of you, arms straight out on your sides. Bring the arms gradually over your head. Then slowly bend forward and touch your forehead to your leg, while your hands touch your toes. Remain like this for a few seconds then regain your position.
Tree pose: It's an advanced yoga pose. Stand straight with your arms on your sides and feet close. Inhale deeply, while bringing your shoulder blades down to the back. Place your hands on the hips. Then shift your weight to one leg, slowly lifting the other sole to rest on the opposite thigh. Avoid touching the knee. Press both legs into each other. Now stretch out both arms upward over your head as soon as you find balance.
Final Thoughts
I hope you find these Sunday self-care ideas useful! It's important to remember that self-care isn't selfish. Just as every machine needs rest to continue performing efficiently, you need a break too. Not taking care of your mind and body can lead to serious mental illnesses, sleep disorders, heart diseases, and bone problems. So try to follow these great tips for Sunday self-care routine and make them a part of your life!
References:
https://journals.plos.org/plosone/article?id=10.1371/journal.pone.0245214
https://www.ncbi.nlm.nih.gov/pmc/articles/PMC5385214/
https://www.sciencedirect.com/science/article/pii/S2211335516301401
https://www.researchgate.net/publication/329601541
https://www.livestrong.com/article/517636