Hey there! This post may contain affiliate links. As an Amazon Associate, I earn a teensy commission from qualifying purchases when you buy through these links (at no additional cost to you). For more info, please check the full disclaimer.
Self-care is a necessary practice that should become a part of your daily routine. These activities form the baby steps for good mental health. Most uplifting mental health quotes for self-care emphasize that taking care of yourself isn't selfish and is crucial for your happiness.
Science shows that everyday self-care rituals help you fight a wide range of mental illnesses. Of course, they're not the ultimate cure but a remarkable tool, nevertheless, to improve your mental wellbeing.
Numerous quotes about self-care and mental health by celebrities and influential speakers talk about the significance of taking care of one's mind, body, and soul.
All these components come together to create a well-balanced individual!
Self-care reaps mental peace, happiness, success, and ultimate contention. 🥰️

#quotes #selfcare
Most popular mental health quotes remind you of prioritizing yourself first because it's a critical element of being your strongest and healthiest version. Following self-care rituals can help relieve stress, recharge the brain, and allow you to be content with your life.
For more inspiration and positive reminders, I've compiled a list of 30 uplifting positive mental health quotes for self-care. Let's dive right in.
"It's not selfish to love yourself, take care of yourself, and to make your happiness a priority. It's necessary." Mandy Hale
Mandy's quote reminds us that our happiness should always come first – it's crucial for our mental health!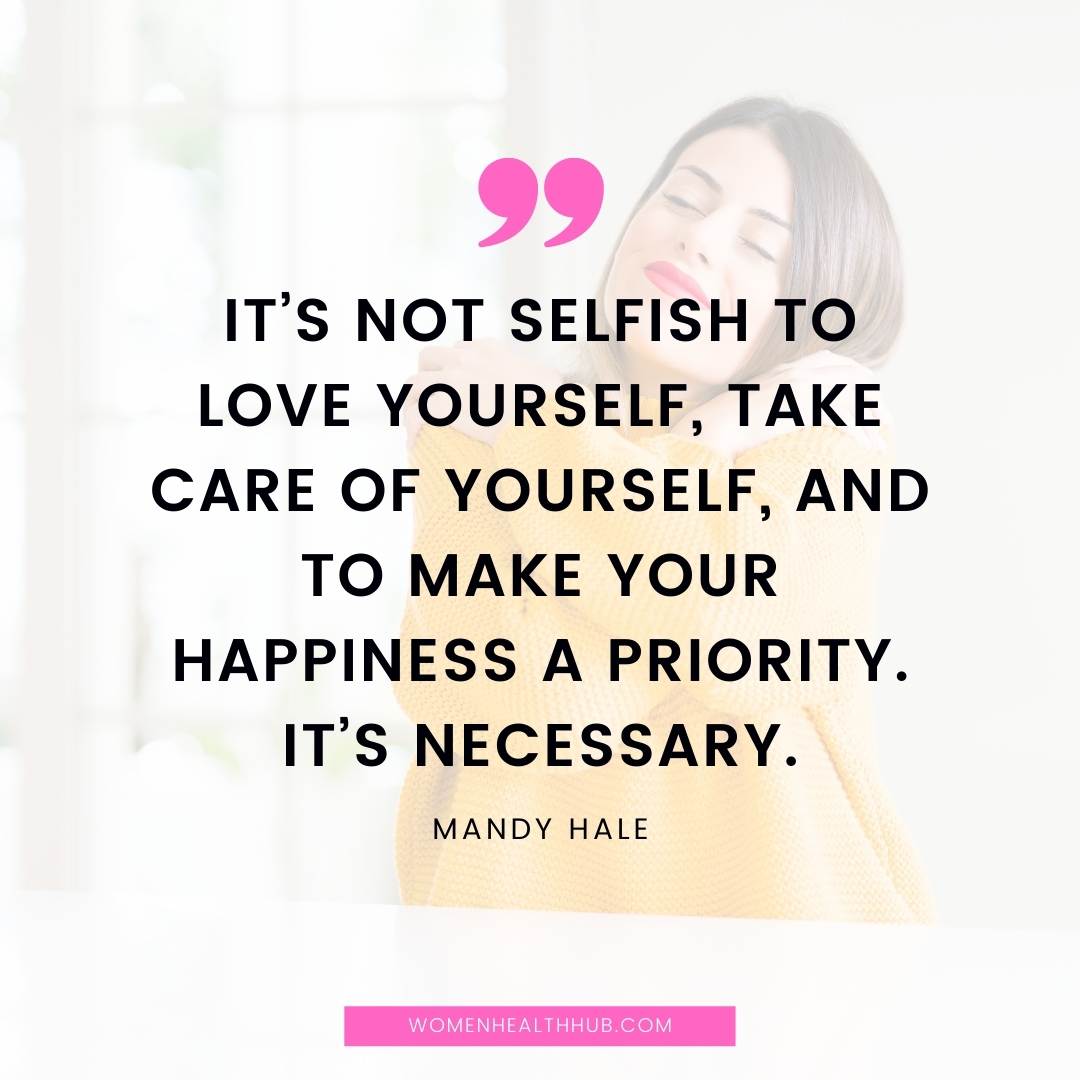 "It's okay to do nothing if you can once in a while. It's okay to not be perfect, to not get it all done … take care of yourself. Do what recharges you. Lessons I'm learning in my old age." Leah Remini
Leah Remini taught us how mental health is far more important than getting things done.
"We have so much to rush for, so many things to fix and problems to solve, with all of that happening I'm trying to remind myself of self-care every day." Van Ness
"When it comes to staying young, a mind lift beats a facelift any day." Marty Bucella
"Always make decisions that prioritize your inner peace." Izey Victoria Odiase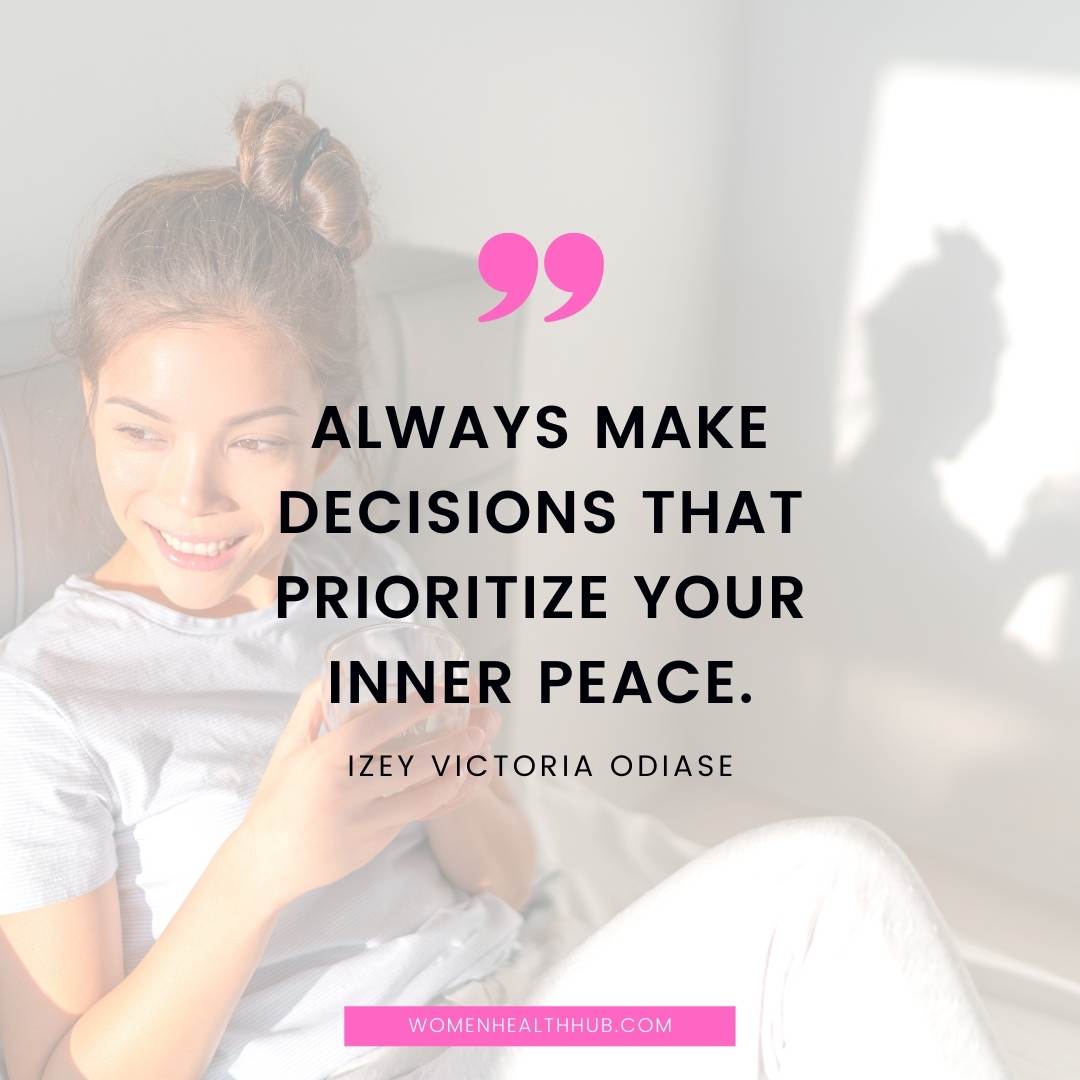 "When you say 'yes' to others make sure you are not saying 'no' to yourself." Paulo Coelho
This amazing mental health quote reminds us to never feel ashamed of saying no. Don't allow people to pressurize you into doing stuff that doesn't make you feel comfortable.
Read More: Top-Rated Self-Care Gift Baskets for Her
Uplifting Mental Health Quotes for Self-Care by Female Celebs
"Women have to take the time to focus on our mental health—take time for self, for the spiritual, without feeling guilty or selfish. The world will see you the way you see you and treat you the way you treat yourself." Beyoncé
This is one of my favorite inspiring mental health quotes. Beyoncé beautifully explained how your perspective about yourself determines how the world sees you. And self-care is the way to do it.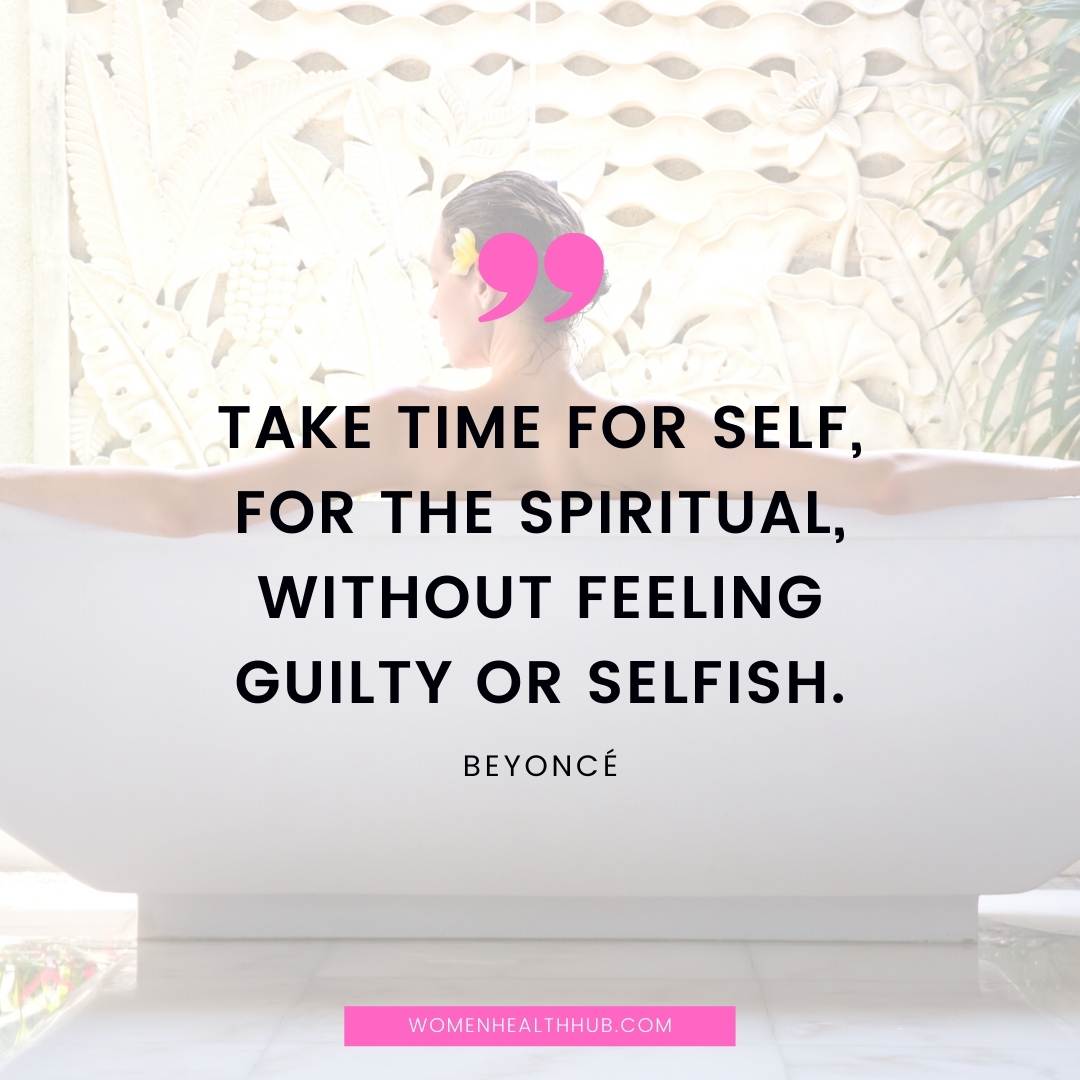 "Sometimes I give myself a break. So I will retreat a moment from the fray, just to breathe," Michelle Obama
As evident from different uplifting mental health quotes for self-care I've shared above, if you're a boss woman with a busy schedule, you need to take a break now and then. These moments can help you take a step back from the daily bustle and get rid of routine stress.
"Love yourself enough to set boundaries. Your time and energy are precious. You get to choose how you use it." Anna Taylor
Setting boundaries is super important for your mental health. You must know when to say "no" and shouldn't shy away from expressing when you need a break. Your energy needs to be saved and not wasted to please others.
"Breathe. Let go. And remind yourself that this very moment is the only one you know you have for sure." Oprah Winfrey
Oprah is reminding us of an important aspect of self-care: breathing and learning to live in the moment. Carpe diem, babe!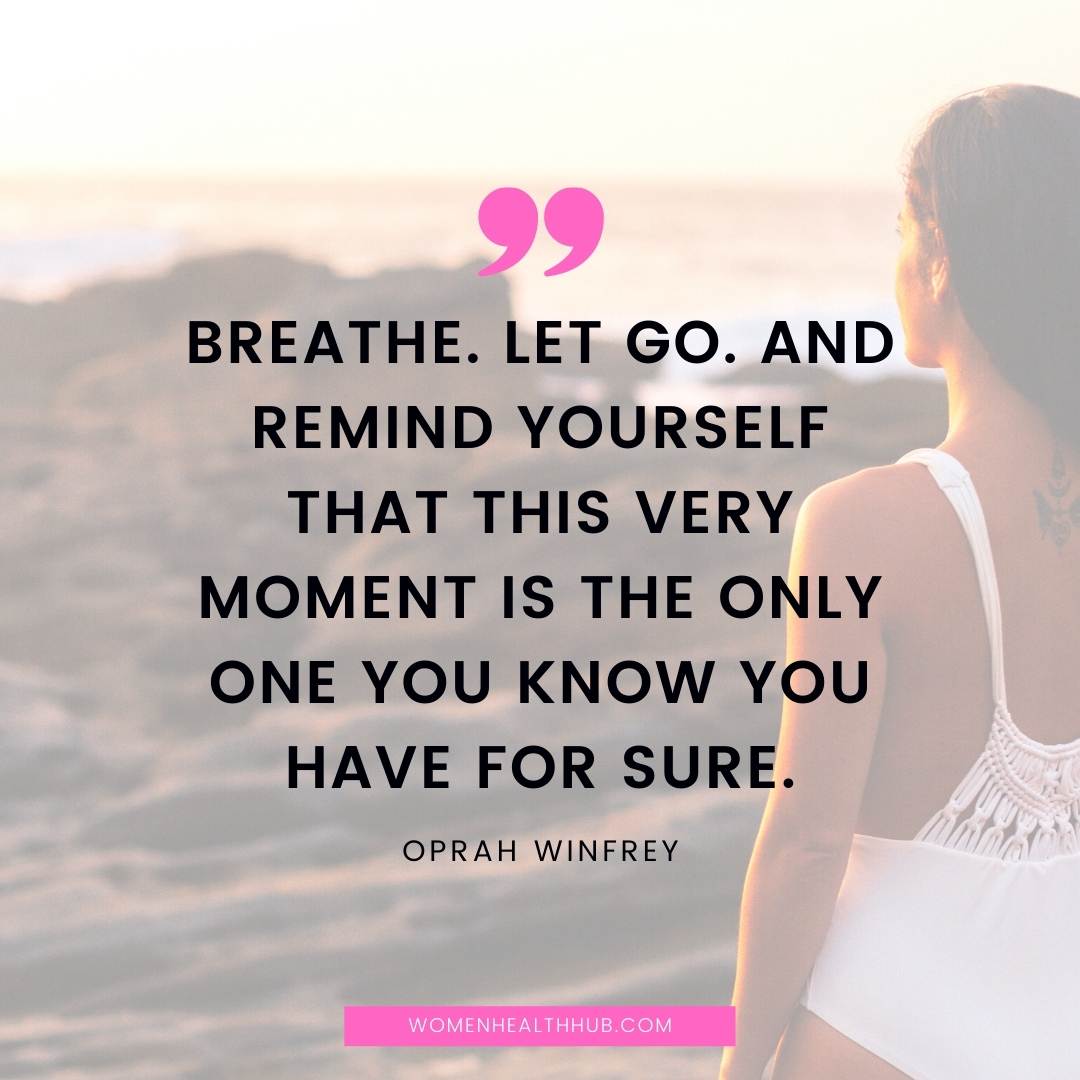 "When you recover or discover something that nourishes your soul and brings joy, care enough about yourself to make room for it in your life." Jean Shinoda Bolen
"If you are able to look yourself in the mirror every day with the decisions that you make, that's where power starts. I just want to be happy. If that's me just being myself, then I don't really care." Selena Gomez
"Don't take your health for granted. Don't take your body for granted. Do something today that communicates to your body that you desire to care for it. Tomorrow is not promised." Jada Pinkett Smith
"Every one of us needs to show how much we care for each other and, in the process, care for ourselves." Princess Diana
If you truly want to take care of others around you, you must first learn how to prioritize self-care. This is what Princess Diana taught us throughout her life and with her numerous uplifting mental health quotes for self-care.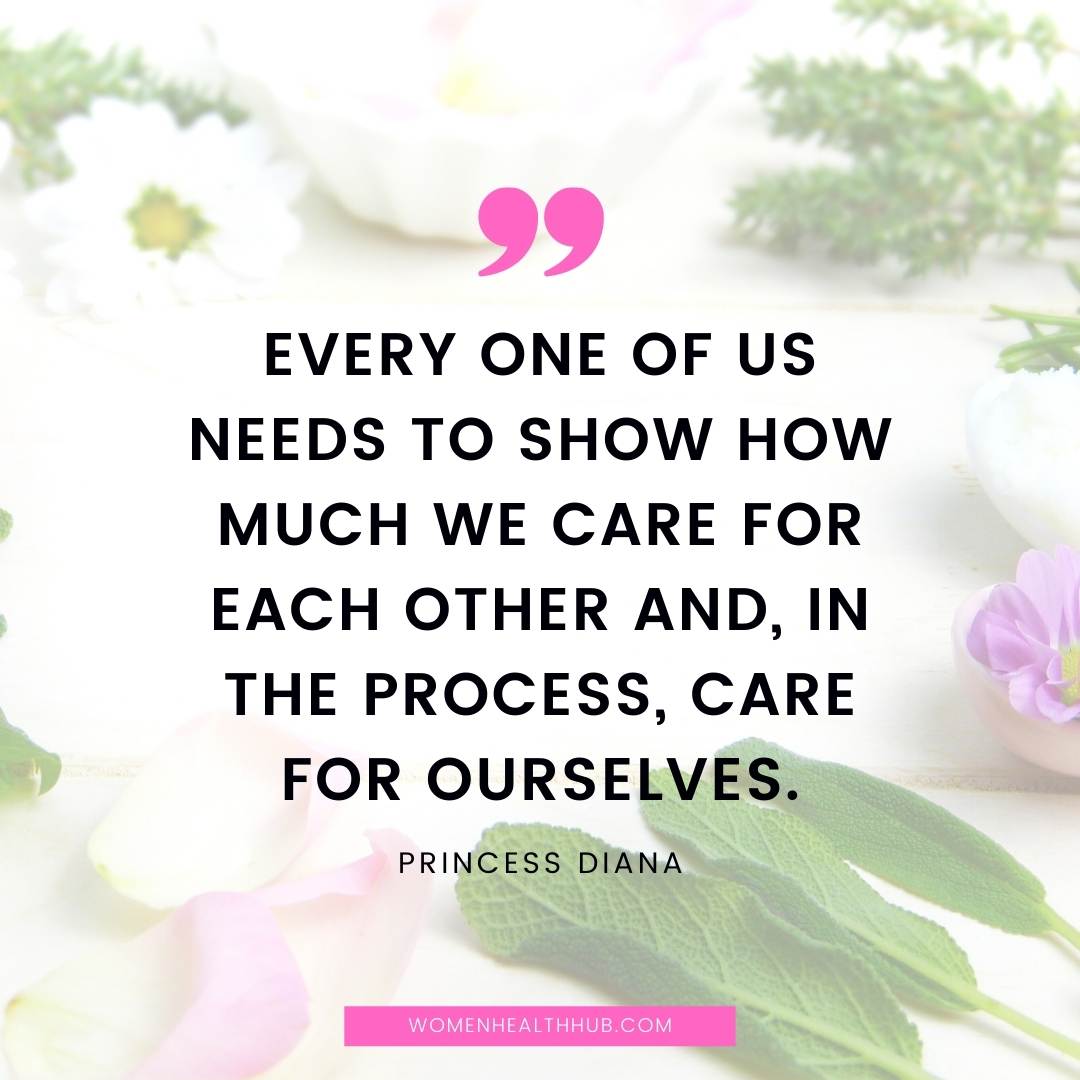 Quotes About Importance of Self-Love
"If you have the ability to love, love yourself first." Charles Bukowski
"Talk to yourself like you would to someone you love." Brené Brown
"Self-love has very little to do with how you feel about your outer self. It's about accepting all of yourself." Tyra Banks
Loving and accepting yourself as you are and knowing your worth are the initial steps toward self-love.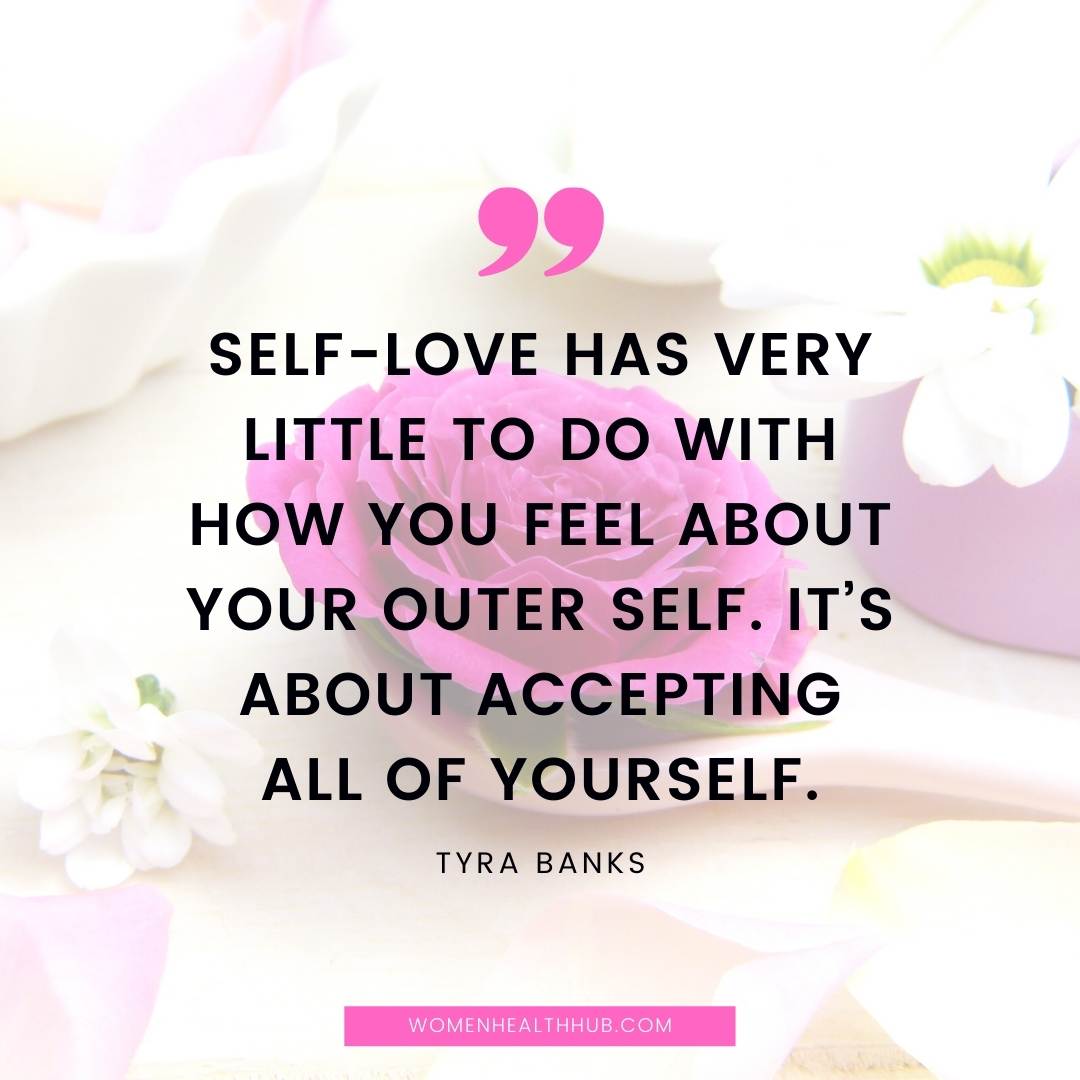 "Self-love is the source of all our other loves." Pierre Corneille
"A healthy self-love means we have no compulsion to justify to ourselves or others why we take vacations, why we sleep late, why we buy new shoes, why we spoil ourselves from time to time. We feel comfortable doing things which add quality and beauty to life." Andrew Matthews
So true! Uplifting mental health quotes for self-care often emphasize following activities that make you happy and not others around you. Go on and do the stuff that puts a smile on your face!
"The best day of your life is the one on which you decide your life is your own. No apologies or excuses. No one to lean on, rely on, or blame. The gift is yours – it is an amazing journey – and you alone are responsible for the quality of it. This is the day your life really begins." Bob Moawad
Another really good mental health quote for self-care. The day you become aware of how important you are, marks the first day of your joyful self-love journey.
Read More: 24 Most Inspirational Diabetes Quotes
"The most important relationship is the one you have with yourself." Diane von Furstenberg
Women should prioritize their mental health. After taking care of others all week long, you also deserve some attention and love. Maintain a healthy relationship with yourself. Find hobbies that make you happy and spend some quality time alone.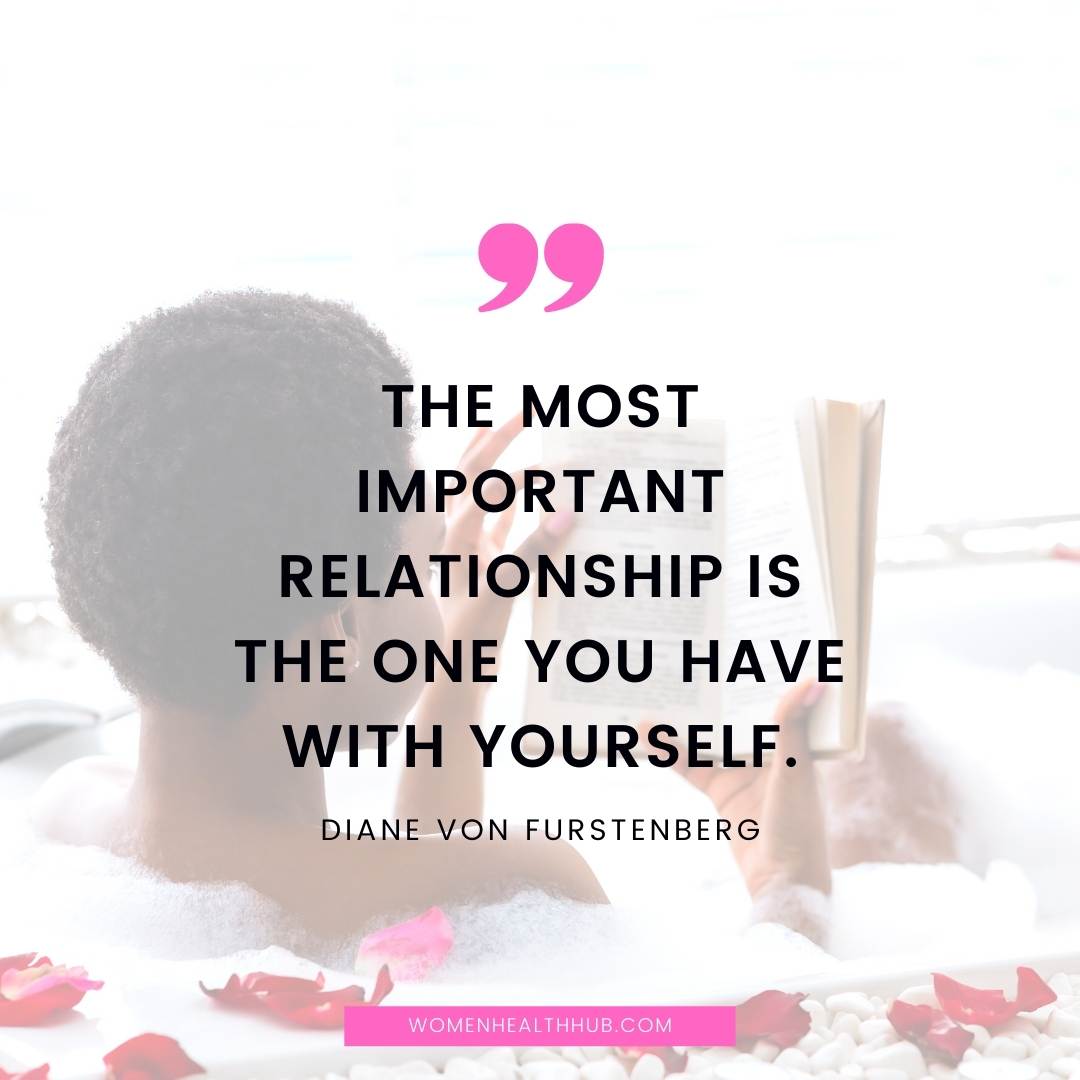 "When I loved myself enough, I began leaving whatever wasn't healthy. This meant people, jobs, my own beliefs, and habits – anything that kept me small. My judgment called it disloyal. Now I see it as self-loving." Kim McMillen
Quotes About Mental Health, Self-Care & Success
"Self-care equals success. You're going to be more successful if you take care of yourself and you're healthy." Beth Behrs
One of the best motivational mental health quotes I came across. Success depends on the state of your mental wellbeing. If you're unhappy, you might not be able to live fully, be productive, or achieve your goals. Stay healthy physically and mentally by setting out some time daily for self-care.
"Almost everything will work again if you unplug it for a few minutes, including you." Anne Lamott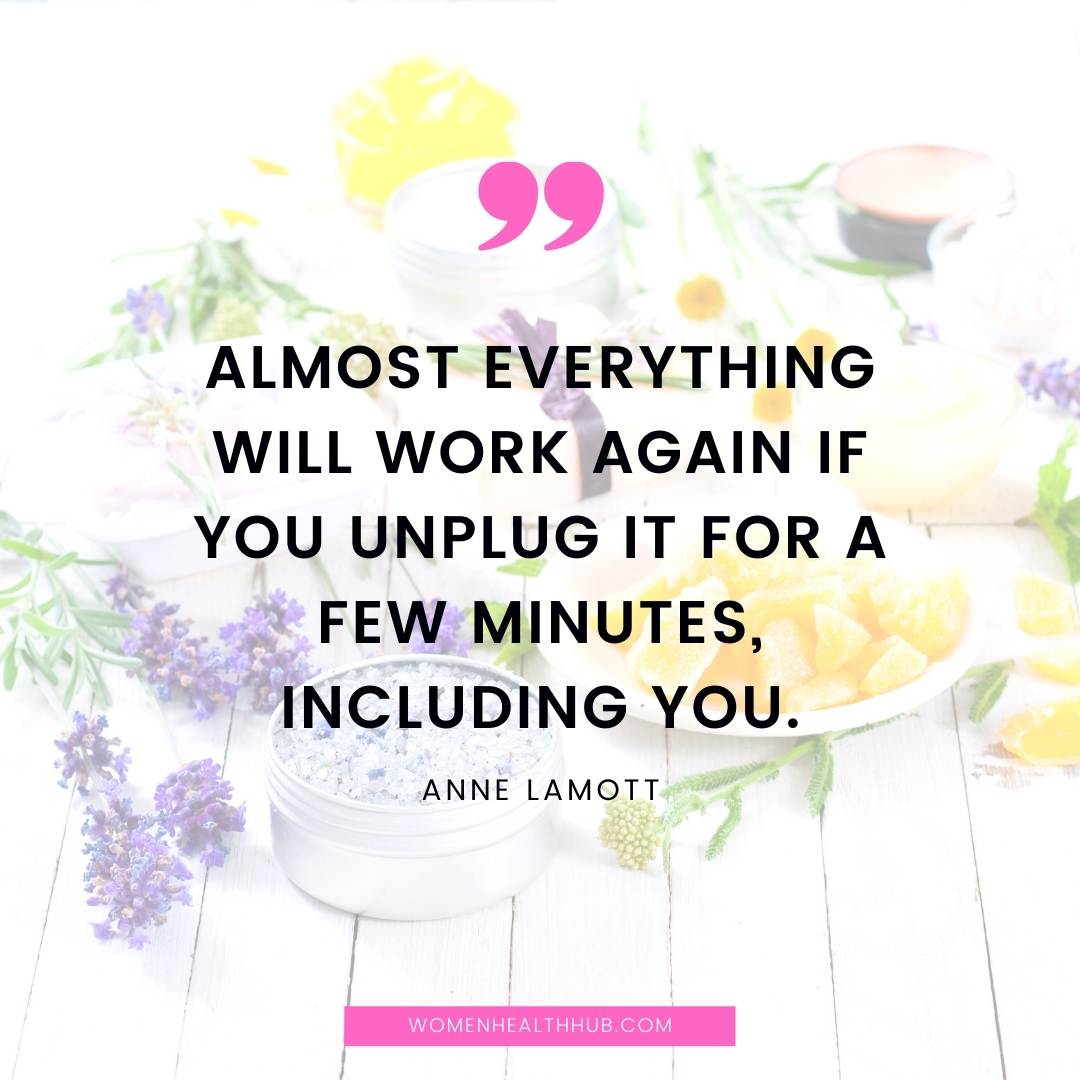 "Do something nice for yourself today. Find some quiet, sit in stillness, breathe. Put your problems on pause. You deserve a break." Akiroq Brost
What an amazing idea, right? This uplifting positive mental health quote offers a great reminder: recharge yourself by disconnecting from the outside world so you can come back stronger and more zealous.
"Sometimes the most important thing in a whole day is the rest we take between two deep breaths." Etty Hillesum
"Every morning, look in the mirror and affirm positive words into your life." Lailah Gifty Akita
Words have a huge impact on our self-esteem. Thinking positive thoughts will ultimately help you feel more confident. This is exactly what self-love is all about!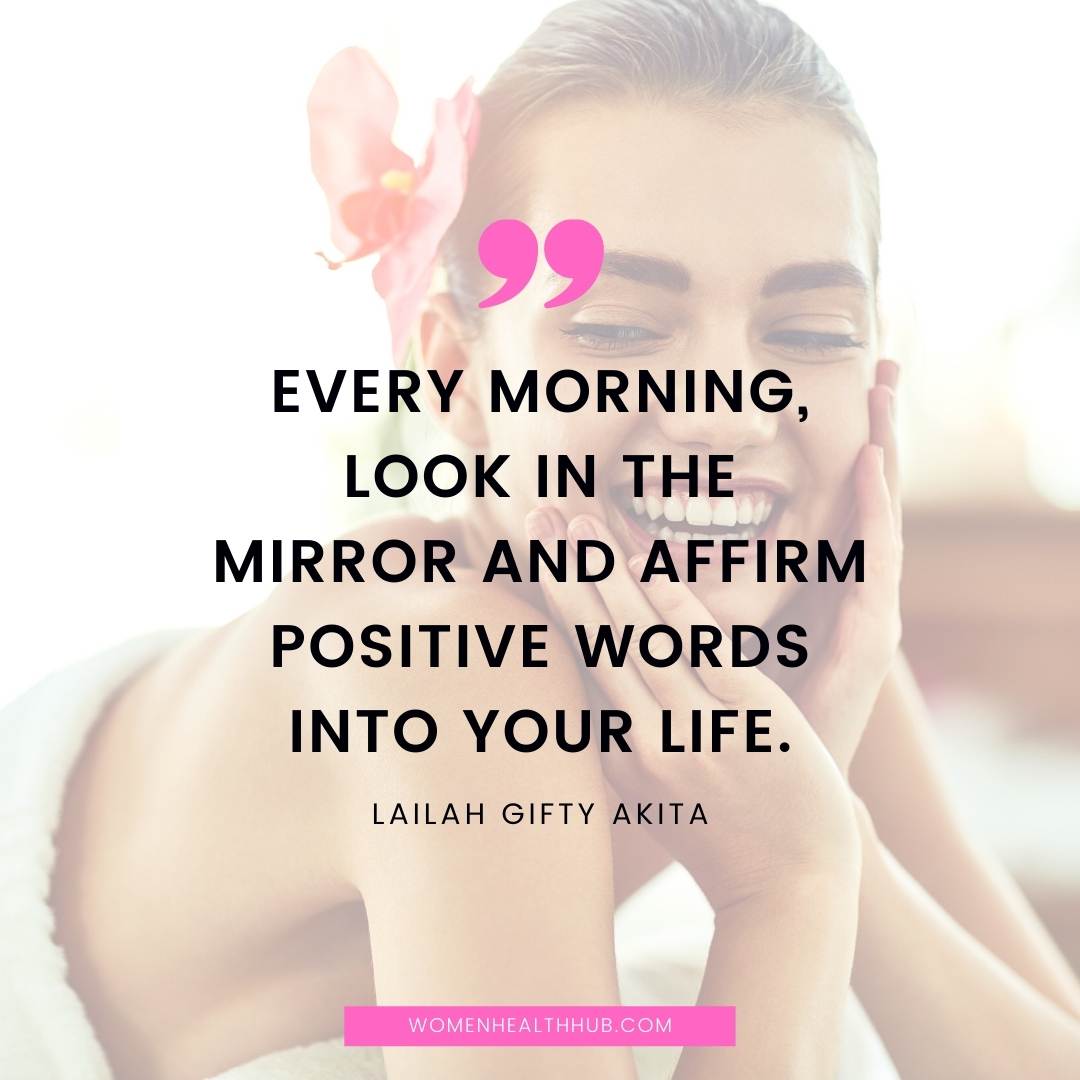 "An empty lantern provides no light. Self-care is the fuel that allows your light to shine brightly." Unknown
This anonymous mental health quote about self-care teaches us that the more you take care of yourself, the more you can give back to others. If you're happy, you can make others happy.
"Accept who you are. Unless you're a serial killer." Ellen DeGeneres
One of my favorite funniest mental health quotes that always cracks me up!
"Feel the fact that you are enough." Mark Nepo